AVA FX Review – Commodities Trading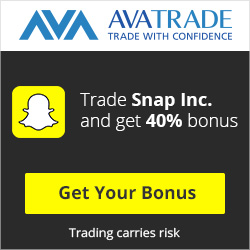 AVA FX are one of the largest platforms, with a reported more than 50,000 traders registered on their books. Size while not being everything does matter, especially if you are new to the game and are looking for a platform that comes recommended by virtue of its member size. That said, they've got a pretty good demo account, and you could always move on later if it doesn't meet your needs, but most stay.
As well as offering a wide range of currency pairs, AVA offer the Forex platform trading system on commodities, and indexes. They are amongst a new breed of brokers (established 2006) who realise that whilst traders like the way the Forex method works, it's even better when applied to instruments or products other than just currencies.
AVA FX is one of the few Forex Platforms that offer commodity trading on instruments other than gold, silver and oil. They also offer corn, soybeans, and wheat among others. If you do opt for trading these alternatives you will need to get to grips with the varying lot sizes available, as there is quite a differential, and so you'll have to do your maths to reconcile the potential profit, loss, and margin with your trading strategy, and own risk management. You will also need to pay attention to the spreads, and how the point movement works, as again, there is considerable variation.
The demo accounts available are quite divergent in style. We suggest you try both the Windows based download, and the online Java platform, and see which takes your fancy. Whilst our preference is the download, it is not available for Mac, and besides, interfaces are often a matter of personal preference.
As you can see below, the downloadable Windows based platform is customisable. At first it appears to be a bit out of date, but this is a visual thing, and once you get past that, you realise the reason that working with resizable windows became so popular. As a beginner, you can hide all the windows that do not relate to your chosen commodity, and if you are a beginner you should do just that to avoid distractions, and help you focus on the commodity in hand.
Trailing stop losses, and price alerts are welcome functions coming as standard, but be sure of your strategy and your understanding of the trailing stop losses before applying them. The major indeces are are also on offer for trading, but again as these are highly variant, you will need to check lot sizes and margin requirements before placing a trade. If you are new, with such a wide range of opportunities, you should check the performance graphs to see which products are the most volatile. And, avoid them – high volatility can lead to high profit, but unless you've got a large account, they can also wipe your stake out very quickly.
There are deposit accounts being offered, starting with the $100 minimum Silver account, and all accounts have cash match promotional offers. Different software is also available – 4 versions of auto-trading. These allow you to trade strategies, although even though strategies do have performance back histories, they are probably best avoided by beginners until they have at least mastered the essentials of trading.
Support is available by international telephone, but the Live Chat is usually quite reliable, and if you have a really serious qurey, it's often better to deal with via email where you have a more secure record of your dealings.
AVA FX are backed by a very large conglomerate ($17 billion), and they themselves have been audited by one of the world's most prestigious auditing firms (Ernst and Young). Both these facts go a long way in reinforcing a company's credibility, which goes further in giving the trader confide4nce that their money is in safe hands.
Overall AVA give users the level of support, software, analysis and educational resources required to enter the trading game fully armed, but its up to the user to make sure that he or she is not half cocked. Make full use of their resources, and if your new, have a look at everything on offer – its there for a reason – to help you make money.
The Facts
How To Open An Account
Minimum Deposit
Minimum Trade
Oil $5, Gold $50, Silver $100
Promotions
Deposit Withdrawal
Neteller, Patpal, Moneybookers, Webmoney, Diners Club, Visa Card, Mastercard – No charges
Trading Platform Logon
Tutorials
Support
Email, Live Chat, Telephone (Intl.)
Operating system requirements
Online Java for Macs / Windows for download
Demo Account